DEADLINE:
March 30, 2016
EXHIBITION DATES:
April 29 – May 22, 2016
LOCATION:
Nave Annex (Davis Square), 53 Chester Street, Somerville, MA
CURATED BY:
Susan Berstler and Cecily Miller
Textiles have an age-old association with storytelling. William the Conqueror's invasion of Saxon England is vividly preserved in a rambling 230-foot embroidery — the Bayeux Tapestry; the footprint of war is woven into carpets from Afghanistan with images of tanks and missile launchers. The myth of upward mobility is challenged by artist-designed clothing that is constructed to convert into "personal shelters" for people with no where to live but on the streets. Weavings made of salvaged plastics or foil wrappings speak of environmental challenges or the reinvention of traditional arts in a global world. The glamour of romance is celebrated in a pop-art comic strip composed of lush embroidered panels; in Chile, women use scraps of fabric to commemorate the loss of sons and lovers to military violence in arpilleras. Graceful 19th century samplers tell one story of gender roles; the yarn-bombed urinals of a men's room covered in crochet tells another tale. American consumption and nostalgia are enshrined in a kitchen where every cabinet, and every can of soup inside, is covered with bright shiny beads.
The curators invite artists to submit work which explores ways to use fiber arts – embroidery, weaving, beading, felting, knitting, applique, photographic exposure of fabric, sewn 2-D and 3-D sculptural forms – to carry the hint of a story or hammer away at a truth. The content may be poetic or political, deceptive or revealing, history or myth, seductive or surreal. Open to salvaged, repurposed, recycled and natural materials, as well as traditional media. Proposals for site-responsive installation work welcome.
This show will take place during Somerville Open Studios, one of the area's largest open studios event.
GUIDELINES:
-There is a $15 entry fee payable through PayPal
-A maximum of seven pieces may be entered for consideration
-Submissions will be accepted through March 30, 2016
-The Nave Gallery will retain a 30% commission for work sold
-Artist is responsible for cost of shipping work to and from the gallery
-You do not need to be a Somerville resident to apply
-Accepted pieces should be delivered to the Nave Annex, 53 Chester Street, Somerville, MA ready to install
HOW TO SUBMIT YOUR WORK:
We are managing this Call to Artists through Submittable, which is a very simple web-based service. First-time users will need to set up a free artist's account — all that you need to provide is a name and an email address, and you can apply to other "Call to Artists" hosted by Submittable with this same account. The link below will take you to our guidelines; scroll all the way down the page and you should find the fields to set up your account (or to log-in if you already have a Submittable artist's account).
Once you have logged in, you will be able to upload all of your information and up to seven jpgs of your work. You can use any credit card to pay the $15 processing fee; this helps us to cover the costs of running an open call. Thank you for your interest and support.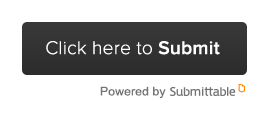 CALENDAR:
Deadline for entries: Wednesday, March 30
Notification: TBD
Artwork drop off: TBD
Exhibition dates: April 22-May 21, 2016
ABOUT THE CURATORS:
Susan Berstler works as a visual artist, curator and arts producer. She has exhibited her work both nationally and internationally including in Germany, the Czech Republic, Scotland and Canada. She has been instrumental in starting a wide variety of arts projects in her home town of Somerville, MA including the Windows Art Project, Project MUM, the Phone Art Box Project, and the SqueezeBox Slam. One of her main interests is in transformative events and media, especially in the realm of public art.
After serving as a leader in the field of community arts for more than 20 years, Cecily Miller founded Spark Art. Through Spark Art, she works as an independent arts consultant with a specialty in cultural programs that explore and celebrate the distinctive qualities of communities and places. Currently, she is engaged in guiding a public art initiative for the Town of Arlington. In her past work, Miller was the first Executive Director of the Somerville Arts Council, where her work received one of the first Commonwealth Awards from the Massachusetts Cultural Council. As Executive Director of the Forest Hills Educational Trust, Miller launched an innovative program of site-responsive sculpture and installation art in the grounds of historic Forest Hills Cemetery in Jamaica Plain, MA. She has served on numerous grant review panels and juries and is an advisor to a family foundation that funds contemporary art publications. Miller is also a member of the committee that organizes the annual HONK! Festival of activist street bands in Somerville, MA.