DEADLINE:
August 1, 2017
EXHIBITION DATES:
September 2017
LOCATIONS:
Nave Gallery Gallery, Nave Gallery Annex and Washington Street Gallery
JURIED BY:
Michael Kirchoff
The Somerville Toy Camera Festival seeks entries for its fifth annual celebration of toy and lo-fi photography.
Images of any subject matter, made with a "toy" camera – any low-tech camera with no or very limited exposure control, such as pinhole, Holga, Diana/Diana clones, Brownie, Ansco, disposable cameras – are eligible. The key criteria are plastic lenses and a lack of reliable exposure control. Straight Polaroid-type images, or images made with cell phones, digital cameras, or film cameras with full exposure control (such as the Lomo LC series), will not be considered.
Deadline for submission: August 1, 2017
Photographers will be notified by: August 15, 2017
Selected work must be received by: September 1, 2017*
* Please note the short window between notification of acceptance (Aug 15) and the the date accepted work is due at the galleries (Sept 1). If your work is accepted, please plan accordingly.
All shows will open after Sept 7, 2017. Gallery-specific opening dates and related events to be announced. The final placement of work will be decided by the organizing committee. Accepted pieces must be delivered to the respective gallery framed and wired for hanging. Artists are responsible for cost of shipping to and from the gallery.
HOW TO SUBMIT:
– There is a $25 submission fee per artist
– A maximum of five pieces may be entered for consideration
– Submissions will be accepted through submittable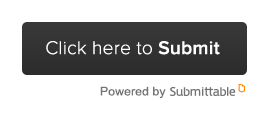 ABOUT OUR JUROR:
Michael Kirchoff straddles the worlds of both commercial and fine art photography. A commercial shooter for twenty-five years, it is his fine art work that has set him apart from others, with instant film and toy camera images fueling more than a few bodies of work. His consulting, training, and overall support of his fellow photographic artist continues with assistance in constructing ones vision, reviewing portfolios, and finding exhibition opportunities, which fill the gaps in time away from active shooting. In addition, Michael spent ten years (2006-2016) on the Board of the American Photographic Artists in Los Angeles, producing artist lectures, business, and inspirational events for the community. Currently, he is also an Editor at Blur Magazine, curating work for the international digital publication.
Michael's fine art imagery has garnered recognition from the IPA Awards; the Prix de la Photographie in Paris; Photographers Forum; and Critical Mass. His photographs have been published in Black & White (U.S.); Black & White (U.K.); Seities; Esquire (Russia); New Statesman; Blur; Harpers; Adore Noir; Fraction; SHOTS; Diffusion Annual; and Lenscratch. Michael also continues to exhibit his prints internationally in both group and solo exhibitions, including an upcoming one-person exhibit at the Griffin Museum of Photography in 2018.
Follow Michael on Facebook, Instagram, and Twitter